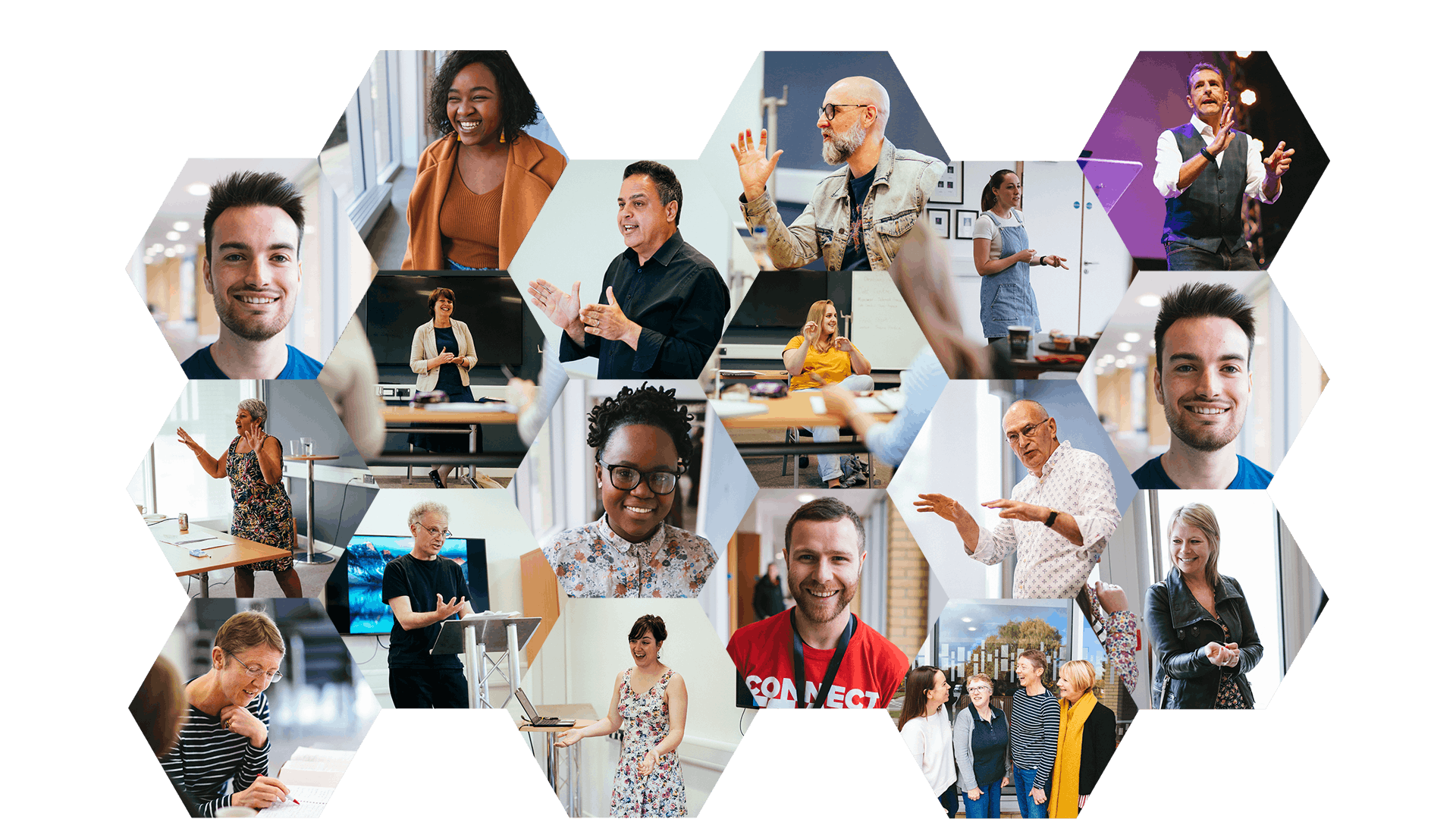 "Students are equipped to deepen their relationship with God, grow their love for the Bible and lead themselves and others well. The Academy is the springboard for individuals to start their journey as high capacity leaders who live out their calling, lead in the church, and influence their world."
Testimonials
I have really enjoyed my year with The C3 Academy. I have been stretched, encouraged and empowered to go out and live a life of influence in all facets of life. There was the right balance of theology and material for personal development to draw the best out of us. I have deepened my Biblical understanding and learned how to use my God-given gifts, abilities and experiences to better serve others. More importantly I have been able to connect with amazing faith-filled students who have become friends. I would recommend The C3 Academy for anyone wanting to go on a life transforming journey.
Ornella Barzey
Academy provided me with a perfect platform for continuous learning, with amazing tutors, great peers and opportunities to put everything into action. I feel like I have learnt my true capacity for leadership and to have confidence in my abilities, giftings and calling. I went in expecting to be challenged, but the continuous self-evaluation I went through this year is indescribable. I am truly unable to measure the impact that Academy has had on my growth as an individual, in my confidence but also in my faith. I could not recommend it higher.
Luke Franks
C3 is a fast-growing church with recognisable influence across many areas of society. The church we see is Christ Centred, Cause Driven and Community Focused.
Christ Centred
We seek to be Spirit led and Bible based
Our goal is to make disciples of Jesus Christ
Jesus was extravagantly generous. He's our example.
Cause Driven
Lost people matter to God and therefore to us.
To honour God and value people we aim for excellence in all we do.
We seek to exemplify passionate spirituality.
Community Focused
We seek to honour all people
We aim to show grace to everyone.
Community is important and having fun is contagious
The beautiful city of Cambridge is rich in heritage, with its historic colleges and situated on the river Cam.
Cambridge is an old city with beautiful architecture displaying history and tradition, and is renowned for is quirky rituals. Ever since 1209 Cambridge has been a centre of learning. In the last 500 years Cambridge has been the home to countless poets, writers, scientists and prime ministers. It is the place where the structure of DNA was discovered, where Isaac Newton developed the theory of gravity, where the atom was first split, and where Stephen Hawking lived and worked. Today you can see their legacy as students cycle loaded with books, relax in the beautiful lawns of Jesus Green, debate in historic pubs like The Eagle, or zigzag across the river Cam in their punts.
How to Apply
To apply for the next cohort please download an application form, fill it in, then email it to academy.director@thec3.uk.
To find out more about The C3 Academy in the upcoming year, email academy.director@thec3.uk with any questions.
Fees - Online
Instalments: £594 payable in 11 monthly instalments. There is a £100 deposit paid at the beginning of the year, which is non-refundable but will be offset against the balance of your fees, making the monthly instalments £44.90.
In Full: If the fees are paid in full at the beginning of the year, a discount is applied making the total amount £550.
FAQ's
Is there an age limit?
There is no age limit at the C3 Academy. We have always had a spread of different ages which has added a great value to the C3 Academy experience.
Is there any support available to students?
We pair each student with a mentor who will support and pray for the student through the year. Similarly, the Academy team is always available to discuss what is going on, challenge and support students.
Are there any assignments?
Students will write a few essays and book reviews, as well as prepare for a spoken assignment! We believe that learning can happen in different ways, so there is always a creative assignment as an option!
What provisions are made for those with learning difficulties?
We have a fantastic study skills team to support students in their learning. They will tailor the assignments and make provisions on an individual basis.
When do applications close?
Applications can be made until August 26th.
If you have any other questions, please do not hesitate to get in touch. Our team will be happy to help you!